07/08/2020
Online Japanese classes for new international students STARTED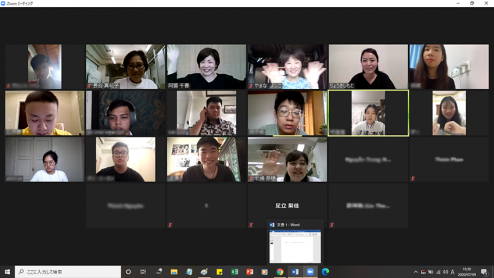 Online Japanese classes for new international students STARTED
Hello, everyone!
Today, I would like to report to you the online Japanese classes for the freshmen who should have entered the department of Japanese in April and July of this year!
The Department of Japanese, as the name implies, is for international students who want to learn Japanese. Therefore, there are students from China, Taiwan, Vietnam, South Korea, Mongolia and other countries and regions.
Unexpected events
Due to the novel Coronavirus (2019-nCoV) infection spreading continuously, the freshmen who were scheduled to come to Japan in April or July to study Japanese could not successfully enter Japan yet.
In this regard, the department of Japanese has started to hold regularly online Japanese classes for freshmen once a week. The purpose is to help students to calmly face the unexpected situation and continue to learn Japanese while waiting for the permission to enter Japan. In order to ease their nervures, Miss Aso, the host teacher, always teaches online Japanese classes in a fun way. She hopes students can be more patient and not to give up their goals so quickly.
The topic of Japanese class "The Calendar"
Miss Aso and the other two teachers, Miss Yamana and Miss Kishimoto who are in charge of the basic course, also join the online Japanese classes.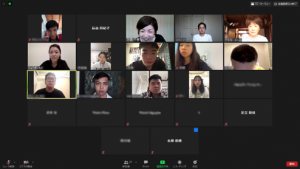 「日 にち nichi」can be pronounced differently under different situation. 「ついたち、ふつか、みっか、よっかにようか・・・」It looks simple, but it needs a lot of practice to memorize them.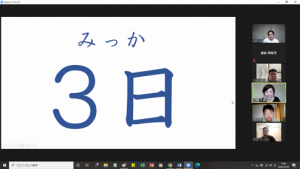 Next, let students introduce their birthday.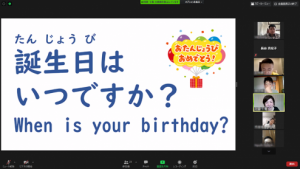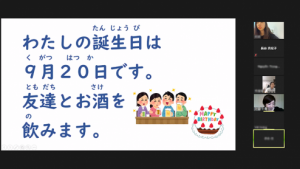 Let me tell you a little secret about Miss Aso. The date on the picture is Miss Aso's birthday. Don't forget to say "Happy Birthday" on her birthday.
Quiz about MONTHS!!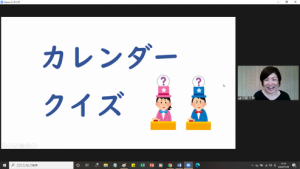 The quiz would help students to study Japanese months.
Practicing how to say Japanese months.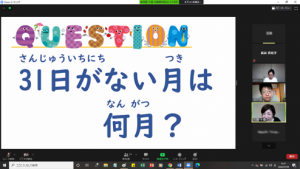 Practice how to say the days of a week.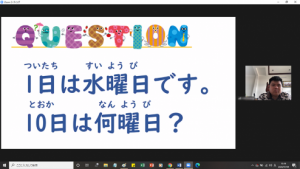 Japanese culture: Hina-matsuri (Girl's day) on 3rd March of every year.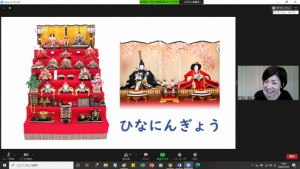 Practice how to say the date and the month.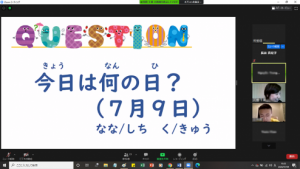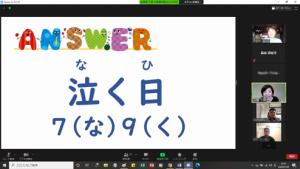 Quiz from Miss YAMANA and Miss KISHIMOTO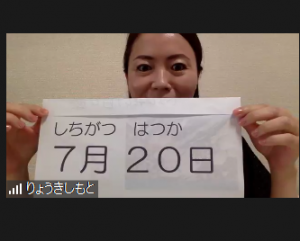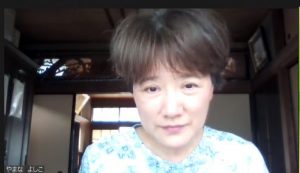 The above is just one example of the online Japanese classes!
Since the middle of May, we have been holding online Japanese classes for new students once a week. Students from different nations are invited to participate in the activities with different themes, which shorten the distance between each other and encourage them to continue to learn Japanese. Initially, they were too shy to speak Japanese, but now they can actively communicate in Japanese. We also see more and more smiling faces on display. Although the situation of Coronavirus (2019-nCoV) is not still clear, we should believe that we will be able to overcome the difficulties!
Finally, I hope you have a pleasant summer vacation and let's meet on line after the summer vacation!
share