09/09/2020
The cooperation with companies of Kobe Denshi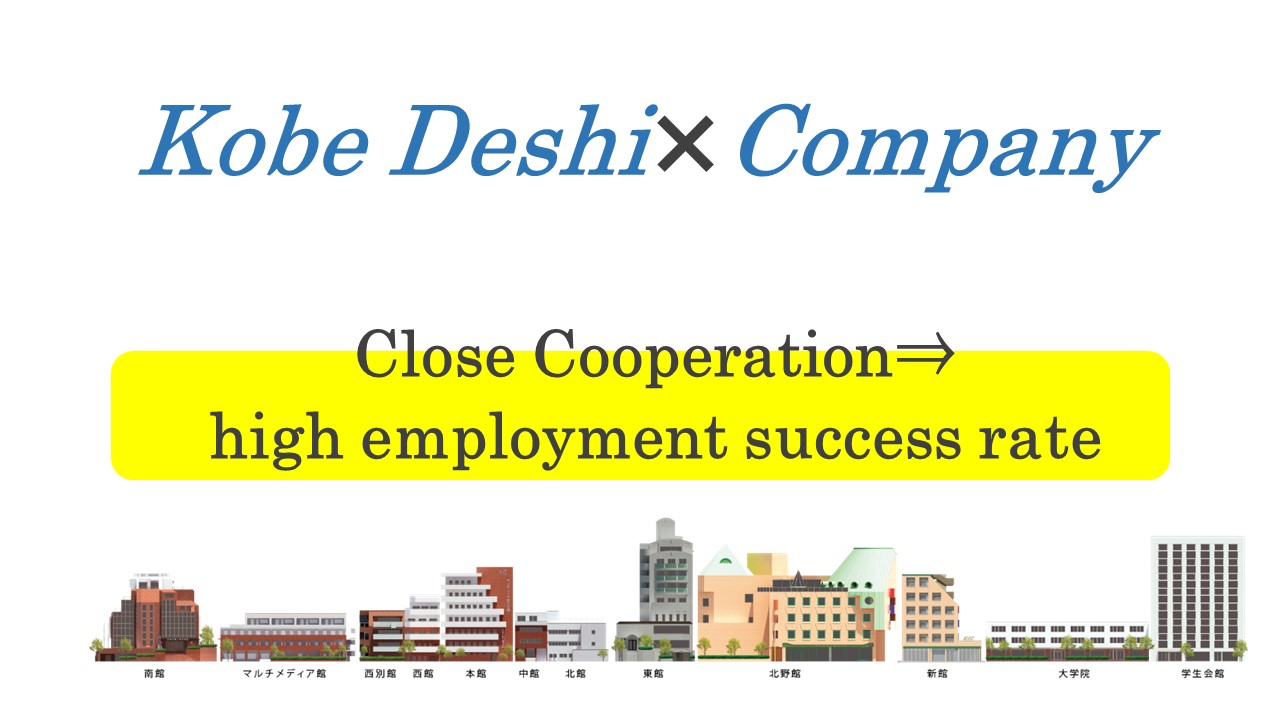 Through our website, you should know a lot about Kobe Denshi. Today, let's introduce to you the cooperation between Kobe Denshi and companies.
Since it was funded in 1958, Kobe Denshi has maintained a good communication system with companies and established various opportunities for students to have direct contact with companies, so that students can not only learn skills at school, but also know more about different industries. At the same time, companies can also find excellent talents by those opportunities. Over the years, a good cycle has been formed. Every year, more than 400 companies come to Kobe Denshi to hold various seminars, such as analyzing the development of different industries, sharing information about demand for human resources, explaining of product development and production, sharing experience of professionals, sharing work experience of graduates, guidance Committee for students' works and so on.

In addition, Kobe Denshi keeps pace with the times and also invites professionals of companies to participate in making the curriculum and course contents. High quality education and a good cooperation with companies ensure the way for students to work.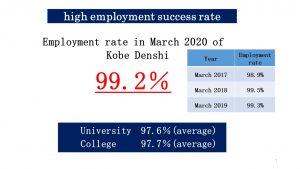 After the serious introduction, I would like to share with you some information of  companies coming to Kobe Denshi, which also includes many well-known production companies.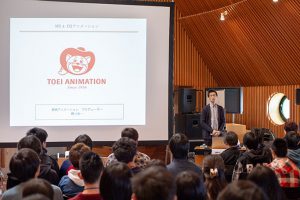 TOEI ANIMATION, one of the oldest animation production companies in Japan, produced many well-known animations, such as  Sailor Moon, Dragon Ball, Slam Dunk, One Piece and so on. There are other animation production companies that you're familiar with coming to Kobe Denshi. For example,  Wit Studio which is famous for producing The Hit Giant and  Studio Pierrot producing The White Book, Chess, and Naruto. Those companies come to Kobe Denshi every year and many graduates work at those companies.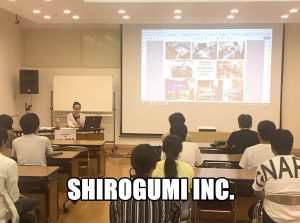 SHIROGUMI,  a famous visual effects production company, founded over 40 years ago, now is a pioneer in the industry and also has participated in the producing numerous TV programs, films, animations, and games domestically and internationally such as the theater version of Doraemon and the game Warring States Period.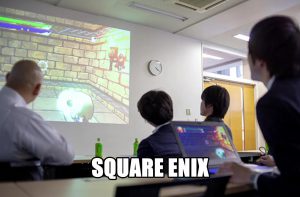 Famous game companies also come to Kobe Denshi for seminars such as Square Enix, Capcom, and Sega. Students can learn about the evolution and the latest development of game industry.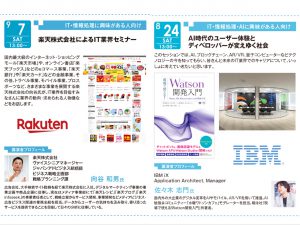 For the IT field, Not only the Japanese companies such as Rakuten and NTT but also IBM and Google Japan come to the Kobe Denshi, and hold seminars of the latest software development.
Famous companies and professionals in different industries share the up-to-date information which students can not learn in the classroom. Through these seminars, students can also timely adjust their study plans and prepare for their careers.
Online Seminars hold by companies
Due to the influence of the COVID-19, many activities could not be held normally. Kobe Denshi decided to hold seminars online in May. After several months of implementation and improvement, the online seminars were highly praised by companies and students.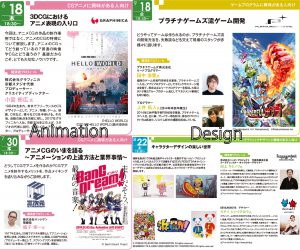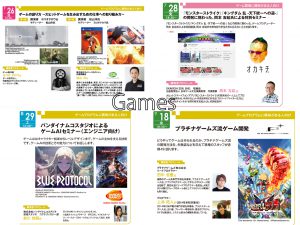 There is a surprising information! Now international students from overseas can also join the seminars. The seminars held in school are only for the students of Kobe Denshi and prospective students. Since the seminars are held online, the students from overseas are welcome to join us.
If you want to know more about  the schedule of seminars , please feel check out the following Japanese official website of Kobe Denshi.
share