26/10/2020
First face-to –face class 「Let's move a drone」~AI・Application Development Course~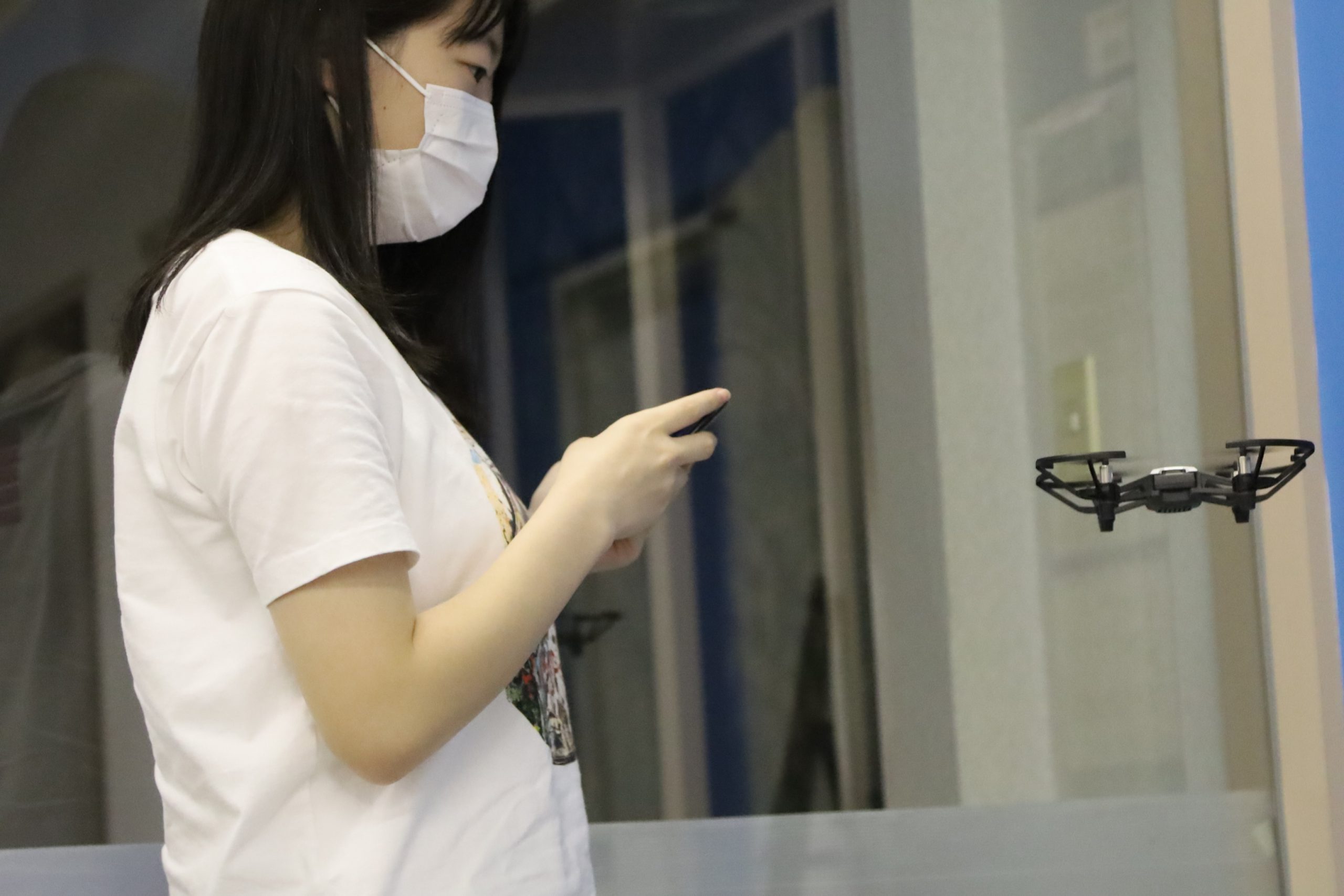 Its very lively in the front of classroom of AI・Application Development Course!
Actuary, as the part of practical training, Students are driving the drone.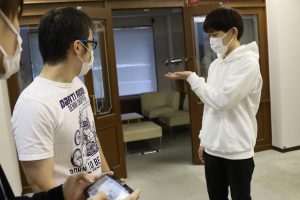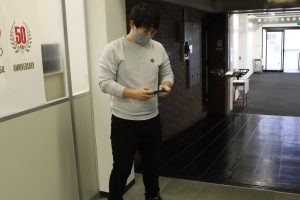 ↑The operation is done with a smartphone!
If you install the operation app, you can operate the drone with your smartphone!
For the COVID-19, first-year students have been joining online classes since enrollment. Today is the first day for student to come to school and met their classmates. With the fun of operating the drone, they are also very happy to meet classmates!
The theme of the practical training is that 「let's move the drone by you programming! 」. Today, as the first step, students are moving the ready- made drone. Then, they will learn by trial and error and study how to make the programming.
The feature of AI・Application Development Course is that there are many practical lessons such as touching and making by yourself. This is the best course for those who like to create things.
If you want to know more about this course, please refer the following link:
The HP in English: https://abroad.kobedenshi.ac.jp/en/kd/academics/it/
The HP in Japanese: https://www.kobedenshi.ac.jp/course/it/
share