07/12/2020
Online free viewing! 12/12(Sat.) the graduation performance by department of Voice Acting & Performance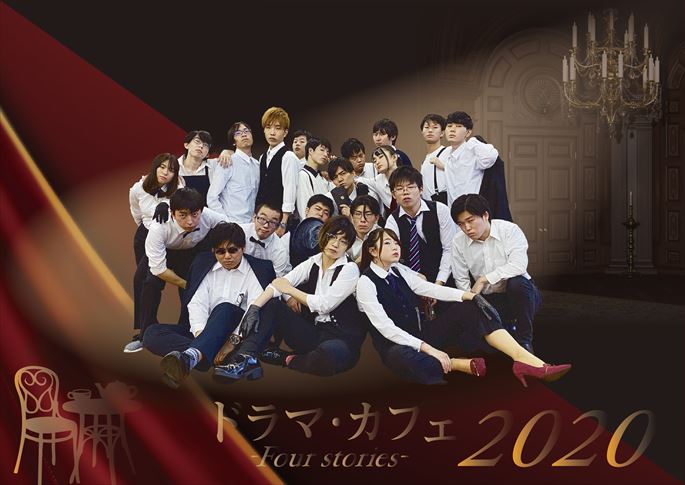 The second-year students will hold the graduation performance in 12th December, 2020 by online.
2020 Graduation Performance by department of Voice Acting & Performance of Kobe Denshi
The title: <Drama・Coffee 2020-Four Stories-Welcome to「Drama Coffee」>
Tonight is Christmas! Please enjoy the finest blended coffee to your heart's content that made by our baristas.
Date & Time: Saturday 13:15~15:00 12th December, 2020 (Japanese Time)
Style of viewing: Conducted over the internet (Zoom)
Language: Japanese ((No interpretation)
The content of performance
【Ⅰ】「俺たち木ノ町応援団」 (English: our support team in Kinocho)
【Ⅱ】「TEARS」
【Ⅲ】「酸性雨の傘」(English: acid rain umbrella)
【Ⅳ】「ミライノテガミ」(English: the future letter)
Music / sound effects: department of sound create
Sound/light: department of sound technique
Video: department of sound technique
Art: department of graphic design
Object production: department of industrial design
Director: department of voice acting & performance
※Past graduation performances



About department of voice acting & performance
Acquire acting skills from the basics and improve expressiveness as a voice actor.
Through a practical curriculum, acquire the skills necessary for the voice acting and broadcasting industries.
Curriculum




Full facilities
Sonic Hall
A multimedia hall for hosting various school and non-school related events such as concerts and theater performances.
The hall can accommodate up to 300 people, supports Internet broadcasting, and has a 5.1-channel sound system.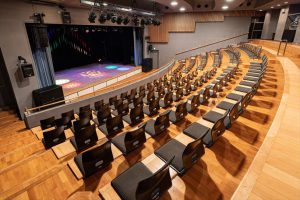 Kitanosaka Studio(Control Room)
Equipped with professional equipment and the latest recording systems
Real-time recording in the Sonic Hall is also possible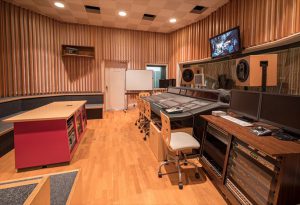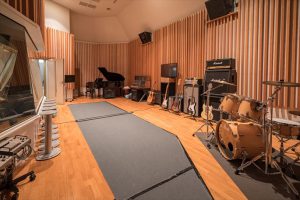 Collaboration Studio
Equipped with four booths, used for various work such as post-recording, program production, narration recording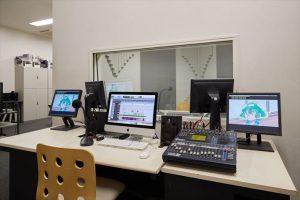 Performance Studio I
An indispensable studio for learning skills for whole body expression. An underfloor cushion reduces strain on the body.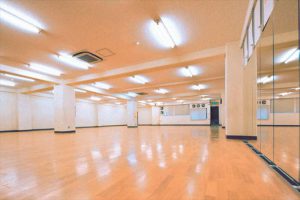 Multi Audio Room
Audio (speeches, sound effects, music, narrations, etc.) is added to finish up anime, movie, and other video projects.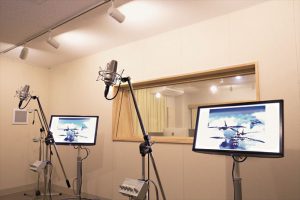 Japanese HP of department of voice acting & performance:
https://www.kobedenshi.ac.jp/course/voiceactor/
English HP of department of voice acting & performance:
share