25/11/2020
【Web Seminar Notice】5th December 2020, from Kobe Denshi Graduates, how to do until you can do what you love in 『pixiv』!

『pixiv』is the company to support kinds of service for creator. You can work here just like playing every day.
The speaker studied the skill in Kobe Denshi, after graduating, he worked at a large company. Then, he changed the work to pixiv.
Like this, this is my career. I would like to share with you how my experience as a student led to my work.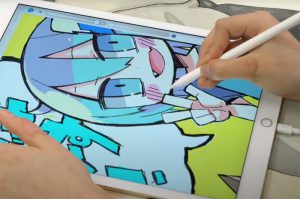 Date & Time: from 13:30, On Saturday, 5th December, 2020 (Japanese Time)
the profile of speaker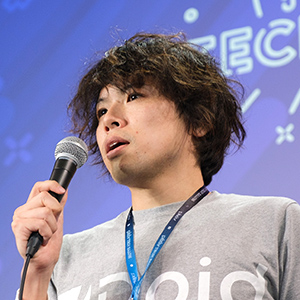 pixiv Inc.
Manager
Hiroshi KAWADA (graduated from Kobe Denshi in 2009)
After graduating from Kobe Denshi in 2009, he worked as an engineer at SIer.
He has written serialized articles in several technical magazines and won the Microsoft MVP for 3 years.
Then, he changed to pixiv to be in charge of engineer with oversea.
the profile of company
pixiv Inc.
With the corporate philosophy of『Create a place where creative activities become more enjoyable』, we will support all of creative activities all of the world.
The seminar of Kobe Denshi and companies
IT, Robot industry, Game software, Animation, 3DCG, Graphic design, Sound design, Voice acting, Industrial design, Architecture, Interior design are the fields you can learn at Kobe Denshi. Kobe Denshi will invite the creators, programmers, or the staffs in charge of personnel from those fields to talk about what the real work like. This is one of features of career supports the Kobe Denshi provides. Students can understand the industries in which they want to get a job.
Application of Seminar
Telephone:  0120-449-467 (Japanese time: weekday 9:00~17:00)
Official Homepage: https://www.kobedenshi.ac.jp/taiken/report/
Line: the official account of Kobe Denshi https://line.me/R/ti/p/%40qub6712u
※People who are not prospective students of Kobe Denshi also can apply for the seminar. However, there a limit to number of viewers, so please apply for the seminar early.
So, it's a really good chance for overseas students who are interested. You also can apply the online seminars.  Please keep following the official information of Kobe Denshi!!!
share
share