14/01/2021
【Web Seminar Notice】In 23th January, the famous Illustrator: Mr. Mitsuhiro Arita will hold digital live painting!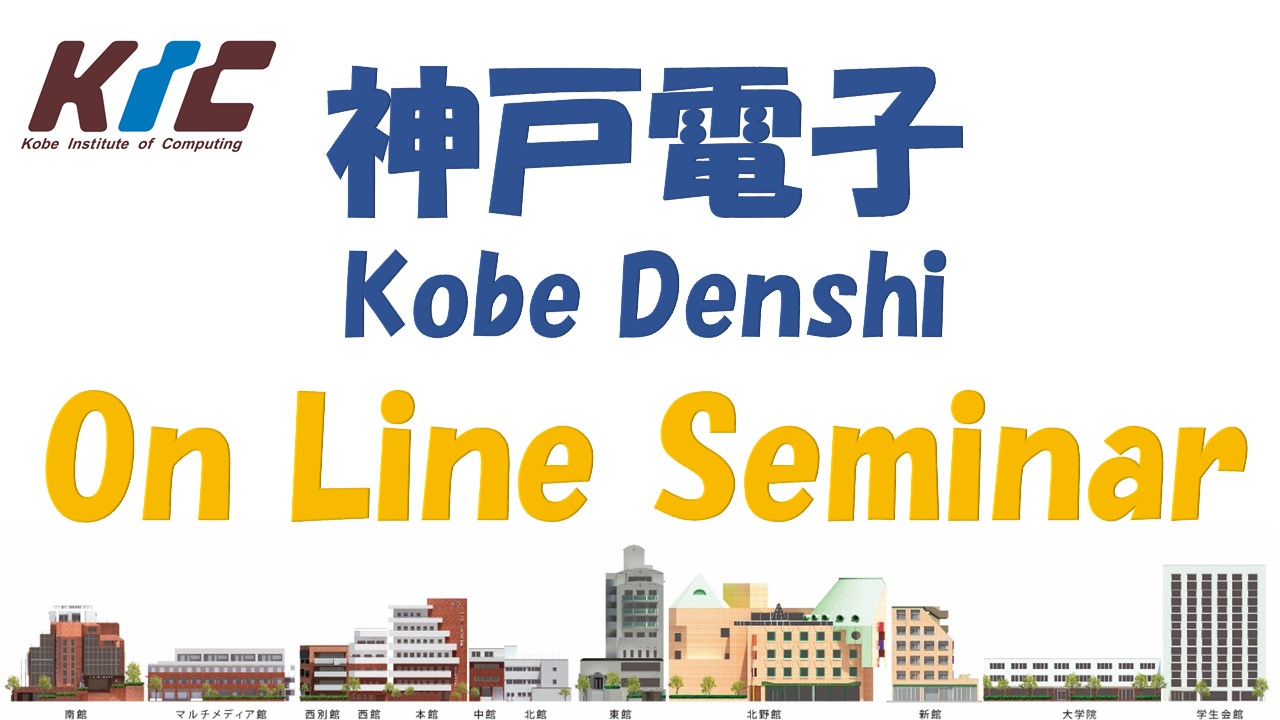 With the cooperation of the famous pen-tablet maker "Wacom", popular illustrator Mr. Arita will live show the illustration technique in front using a liquid crystal pen tablet.
Date & Time: On Saturday, 23th January, 2021 (Japanese Time)
Style of Seminar: Conducted over the internet (Zoom)
Language in Seminar: Conducted in Japanese (No interpretation)
The speaker: Mr. Mitsuhiro Arita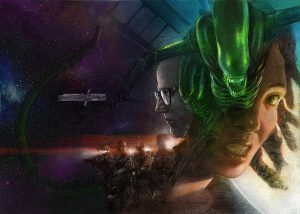 『エイリアン:ディファイアンス』日本限定有田満弘描き下ろしカバー
Illustrated by Mitsuhiro Arita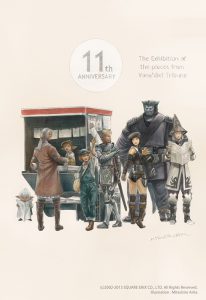 『ファイナル・ファンタジー XI 11周年企画
ヴァナ・ディールトリビューン 原画展記念イラスト』
© 2002-2019 SQUARE ENIX CO, LTD. All Right Reserved
Illustrated by Mitsuhiro Arita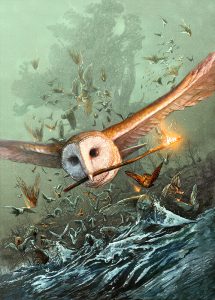 『ガフールの勇者たち』© KADOKAWA
Illustrated by Mitsuhiro Arita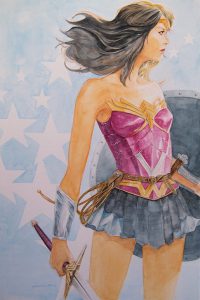 『Wonder Woman』 (watercolor)
Illustrated by Mitsuhiro Arita
the profile of speaker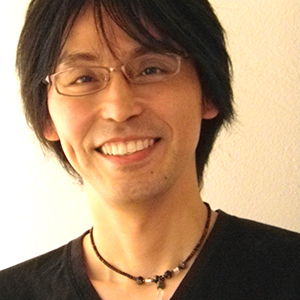 Illustrator: Mitsuhiro Arita
A freelance illustrator.
Participated in the Pokemon card game from the planning stage and worked on more than 500 card illustrations.
Mr. Arita always has been devoting to research illustration from the time which digital painting was used firstly, until now, the digital painting became more usual, even using full 3D technology.
Now, Mr. Arita gives lectures and events, such as the advantages of analog and digital painting, and the effectiveness of sketching, in Japan and overseas.
Support
Wacom Co., Ltd. is a Japanese company headquartered in Kazo, Saitama, Japan, that specializes in graphics tablets and related products.
Wacom is a Japanese portmanteau: Wa for "harmony", "circle" or "Japan" and Com shortened for "computer". Wacom tablets are notable for their use of a patented cordless, battery-free, and pressure-sensitive stylus or digital pen.
The seminar of Kobe Denshi and companies
IT, Robot industry, Game software, Animation, 3DCG, Graphic design, Sound design, Voice acting, Industrial design, Architecture, Interior design are the fields you can learn at Kobe Denshi. Kobe Denshi will invite the creators, programmers, or the staffs in charge of personnel from those fields to talk about what the real work like. This is one of features of career supports the Kobe Denshi provides. Students can understand the industries in which they want to get a job.
Application of Seminar
Telephone:  0120-449-467 (Japanese time: weekday 9:00~17:00)
Official Homepage: https://www.kobedenshi.ac.jp/taiken/report/
Line: the official account of Kobe Denshi https://line.me/R/ti/p/%40qub6712u
※People who are not prospective students of Kobe Denshi also can apply for the seminar. However, there a limit to number of viewers, so please apply for the seminar early.
So, it's a really good chance for overseas students who are interested. You also can apply the online seminars.  Please keep following the official information of Kobe Denshi!!!
share